Well hello to you dear readers!
As you probably know, one of the most unusual things about me is that i live in a motorhome. I find it a great joy to keep moving, never settle somewhere, rock up anywhere and have everything i need with me in my van. It's great.
Here's my home on a typical weekend away travelling ..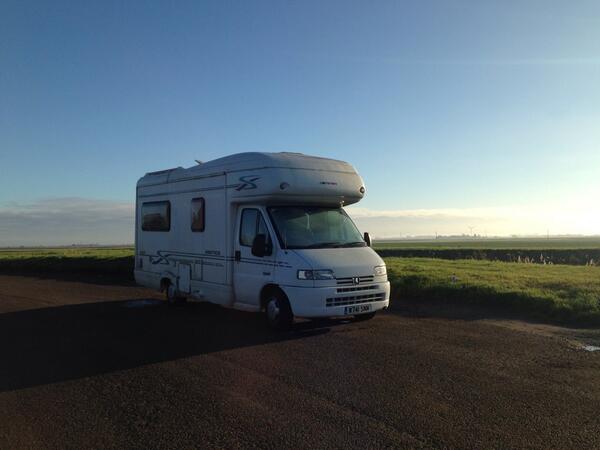 I've always wanted to do a road trip around the UK, and as my friend Liam is currently visiting me from Chicago, this is the perfect opportunity. Liam wanted to be in Edinburgh for New Year, and i know you can drive to Edinburgh in a day .. but i just thought, what if we took our time, visited lots of places along the way? I booked up several campsites and we're taking two weeks to tour England, Scotland and Wales.
I picked up Liam from Heathrow on Christmas Eve. Our first trip was to Kent, with our mascot, Bouncy Santa hanging from the rear view mirror!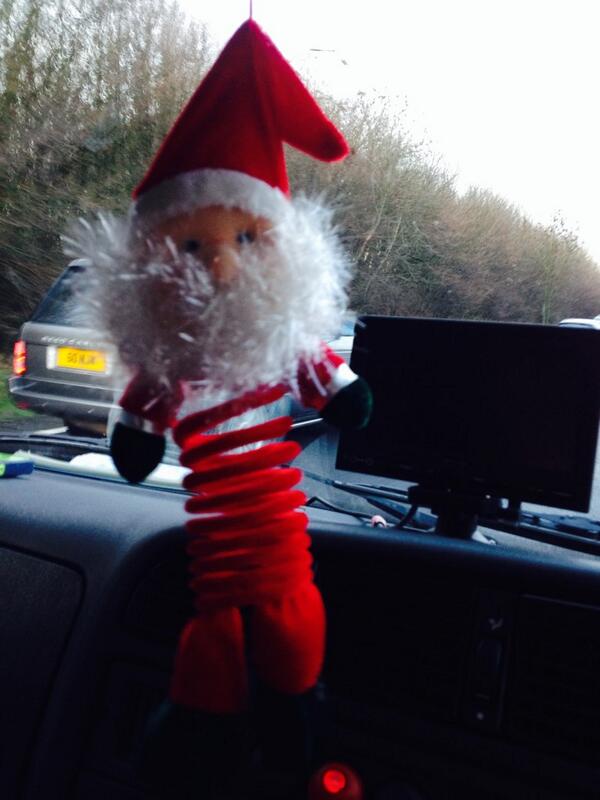 The first night, Liam had pretty bad jetlag, and quickly found out that my bed is a nice cosy place to sleep!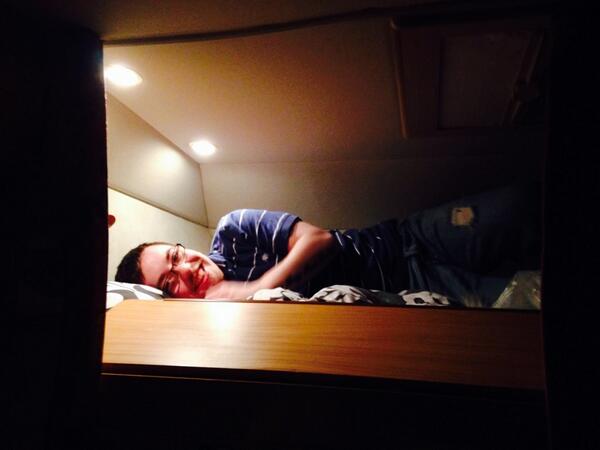 We spent Christmas Day with my mum in Kent, Boxing day with my dad in Essex, and then today our road trip began for real.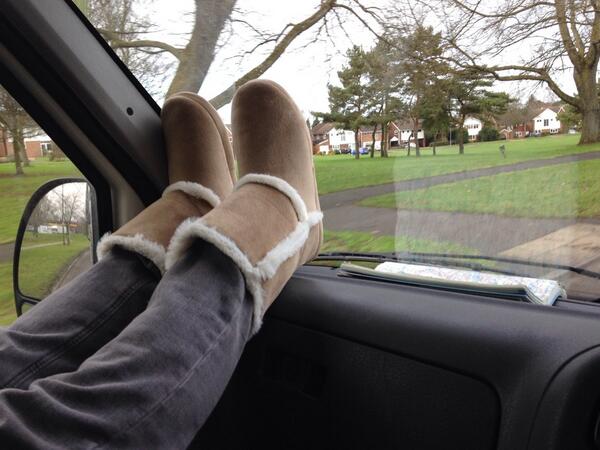 We journeyed from Essex through Hertfordshire, to Cambridgeshire, land of flat farmlands. We saw this pretty amazing water cleaning tower along the way.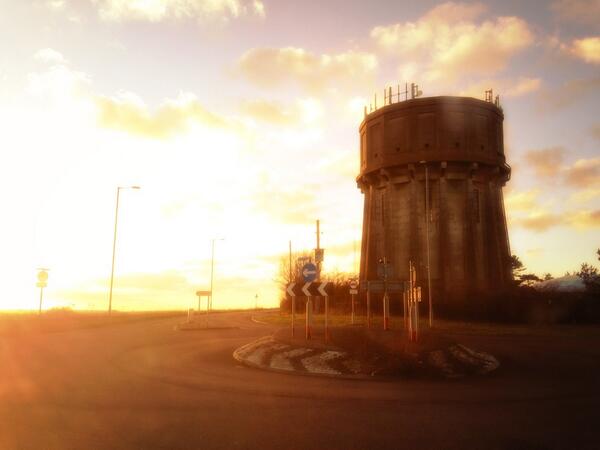 Tomorrow we will visit Cambridge and Peterborough, as we travel on to Nottinghamshire. I'm hoping we'll have some time to stop and take some great photographs. As we're both Harry Potter fans, we'll visit some of the film locations along the journey.
Here's a map of the places we intend to visit: Liam and aimee's Motorhome Road Trip.
Please follow us on twitter: @sermoa and @findthepilgrim. Use the hashtag #motorhomeroadtrip to keep up with us!
If you're along our route and would like to meet, tweet us and we'll see if we can schedule in a stop! You might even get some sausage and eggs cooked in my van! :)