Wow. Today was an epic motorhome adventure! Saw some amazing scenery, met a friend by surprise, got lost a few times, visited some historic Harry Potter landmarks!
We have found quite a nice routine now. We wake up about 7am, have breakfast and a shower, hit the road by about 9am. Spend the day driving, exploring, taking photos. Find the campsite for the night, cook some dinner, then settle into an evening of drinking and watching Harry Potter movies!
So this morning we saw more of Sherwood Forest .. more than intended, actually, thanks to the very limited 3G and GPS signals! We had to resort to the paper atlas to help find the way to York.
We took the Park & Ride in York and were soon admiring the delightful sights, such as the River Ouse.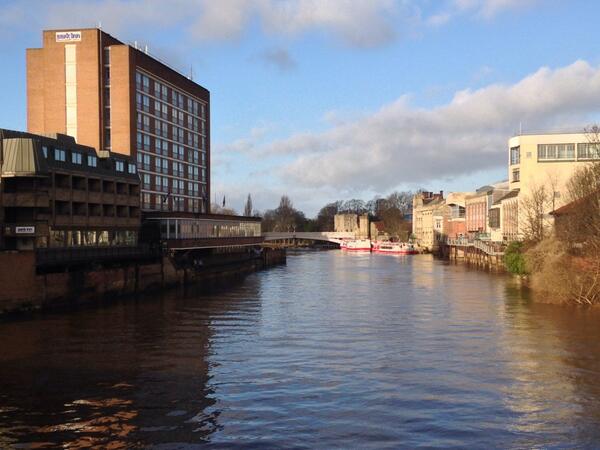 I was drawn towards The Shambles, and i wasn't disappointed. It reminded us strongly of Diagon Alley!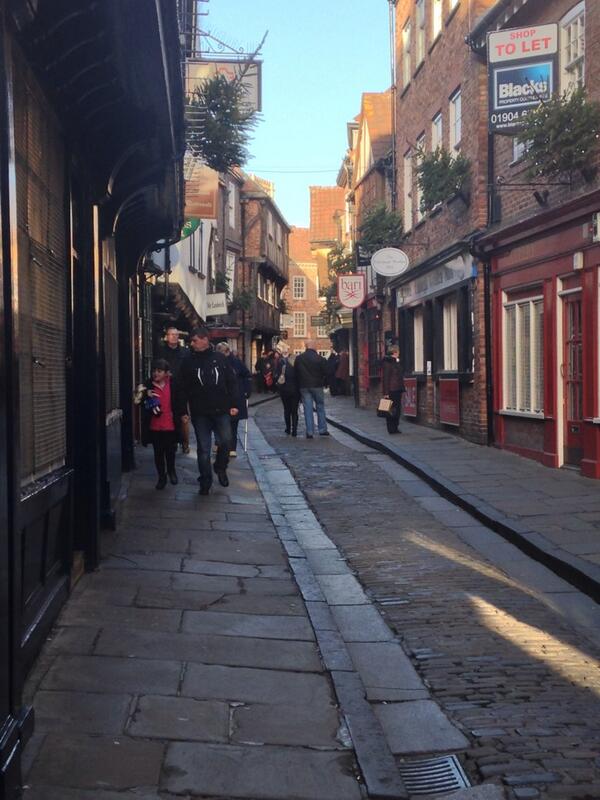 I loved some of the crooked buildings in that street. For the first time, the "antique" filter turned out to be quite appropriate!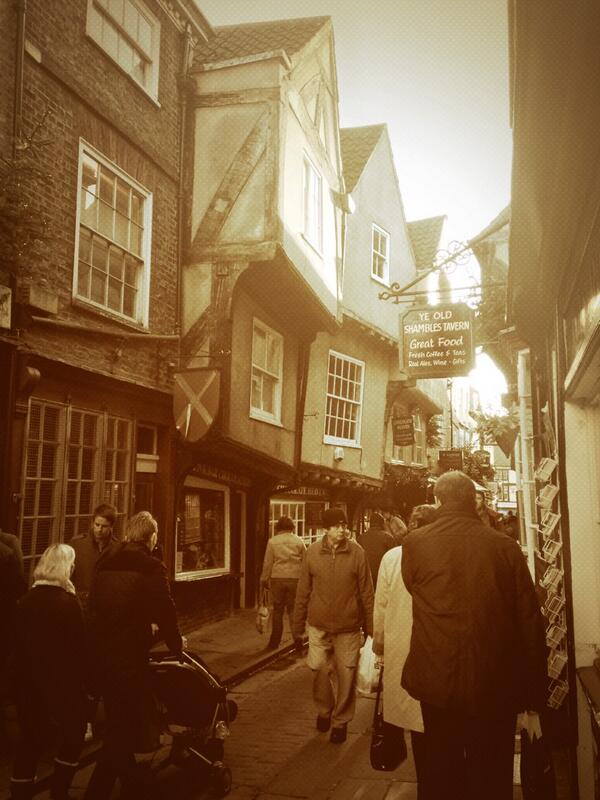 We even saw a street that looks like it leads to Knockturn Alley: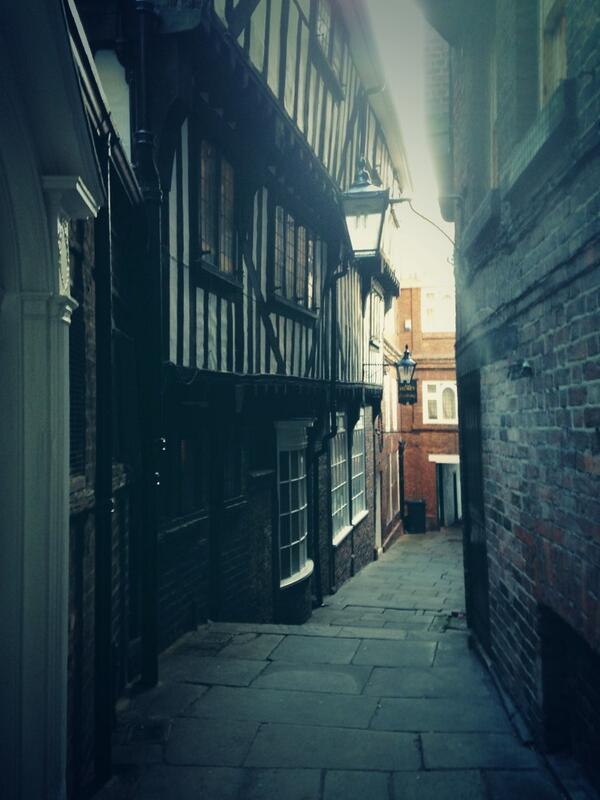 We had a very happy chance meetup with @tweetyaca who happened to be in York at the same time .. who gave us a tip about the best place to stand for a great view of York station: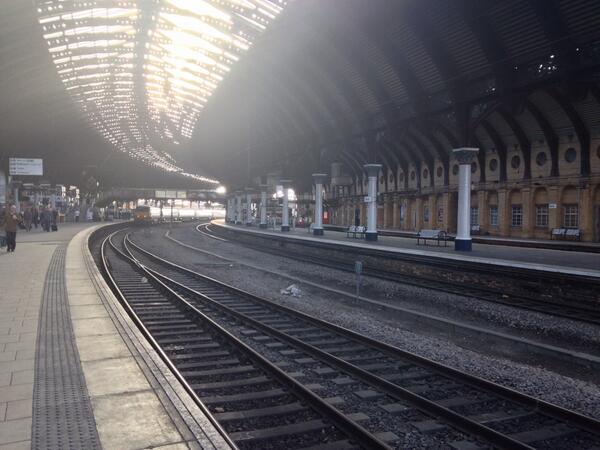 Our next stop was Goathland railway station. Liam asked me weeks ago if we could go there. I saw that it could be more-or-less on our route up north, so i said, "Yes, sure!" All i knew was that it was in the Yorkshire Moors and that i should probably fill up with fuel before we went there!
I had a feeling the Yorkshire Moors would be quite good scenery, but even i found myself breathtaken by the miles and miles of stunning hills and moors. Thanks to Liam for taking this photo while i was too busy looking where i was going and trying not to fall off the edge of the cliffs!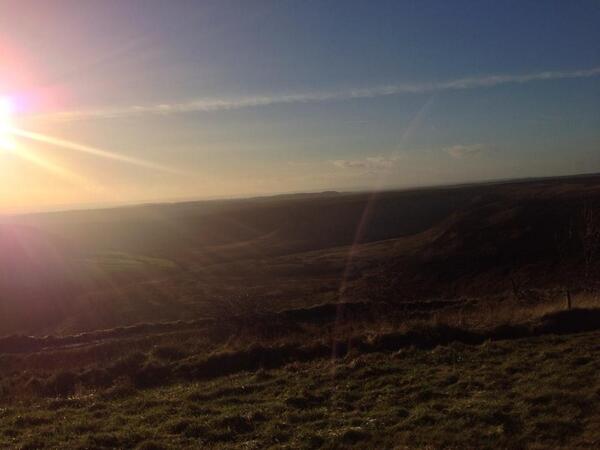 It took about an hour of driving through remote moorlands until we came to Goathland, a tiny village with a most beautiful train station.
We were very lucky to be there when a train pulled into the station, looking very much like the Hogwarts Express. You almost expected Hagrid to arrive and say, "First years this way!"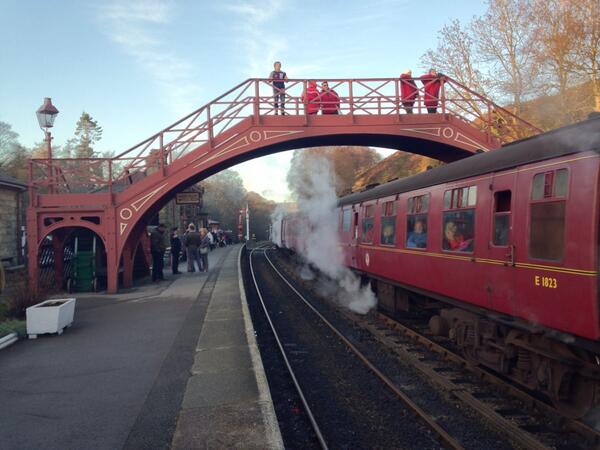 I'm so glad we went to Goathland, it was very good to get off the motorways and into the remote countryside, to see those views and visit that iconic station.
Tonight we made our way north, out of Yorkshire and into Teeside, somewhere near Middlesborough. This will make a very pleasant stop for the night, and tomorrow we'll go on into Durham, up through Newcastle and up the north-east coast, continuing our journey towards Edinburgh.
But for now, it is the time to relax. We know exactly how to do that!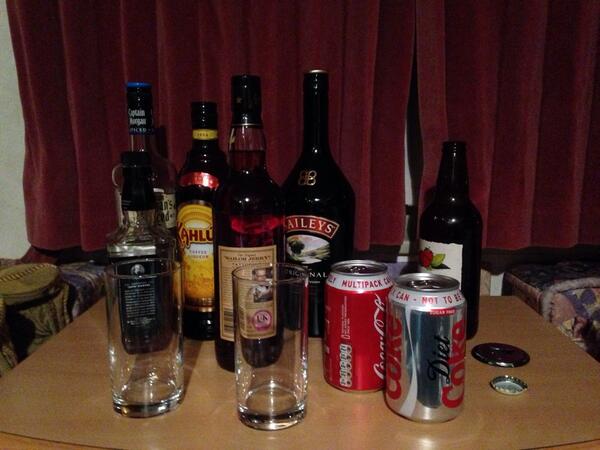 As i've said before, here is a map of all the places we intend to visit: Liam and aimee's Motorhome Road Trip.
Please follow us on twitter: @sermoa and @findthepilgrim. Use the hashtag #motorhomeroadtrip to keep up with us!
If you're along our route and would like to meet, tweet us and we'll see if we can meet .. if we like you, of course! ;)