It's been nearly a week since returning from the epic road trip, but i've been busy getting back into my music every night this week, so here's my first chance to catch up on what happened on the last day of the trip.
We woke up in Newport and took our time getting going. We had a little look around Newport but i was very disappointed. I thought it would be a tourist town, but it's not at all. In fact, on a rainy sunday morning it feels like a ghost town. So many shops have closed down, it's quite shocking!
Anyway, so we went over the bridge towards Bristol and Bath, but we didn't stop at either because we had somewhere more exciting to visit. The tiny village of Lacock.
Seriously, Lacock is beautiful. A place of quaint old cottages like this: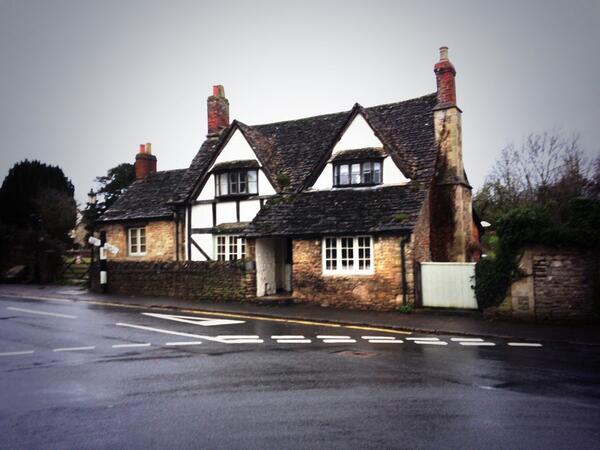 But what we were really there for was Lacock Abbey, for its history of filming for Hogwarts. It is wonderful. The ceiling in the Chapter House is so distinctive, you just know it's the Mirror of Erised room the moment you walk in.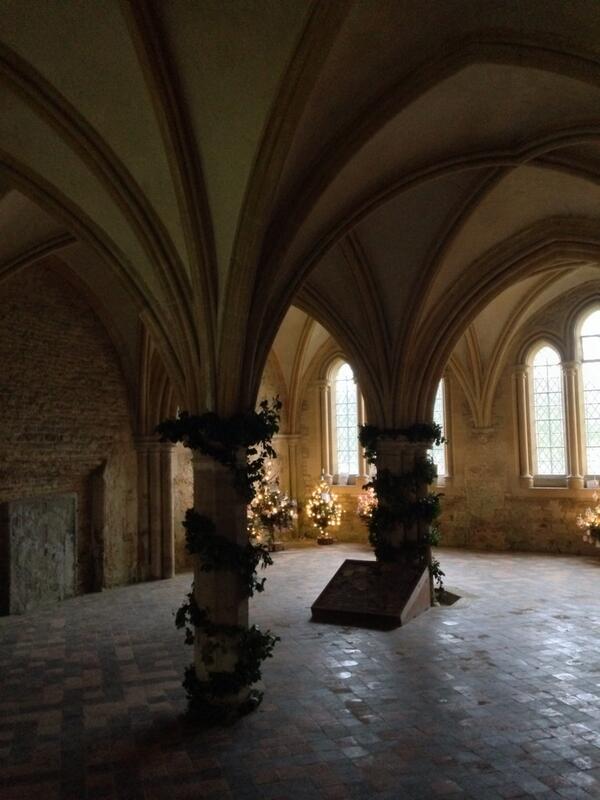 The Sacristy next to it was Snape's dungeon in the first movie, we think.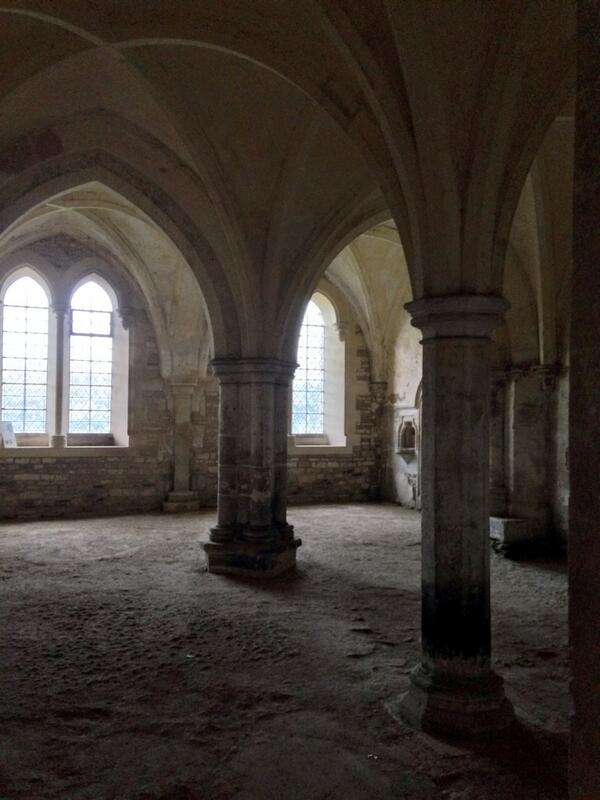 And then you find the Warming Room, which may have been Professor Quirrell's classroom. They've made the most of the association by putting a huge cauldron in the middle of the room!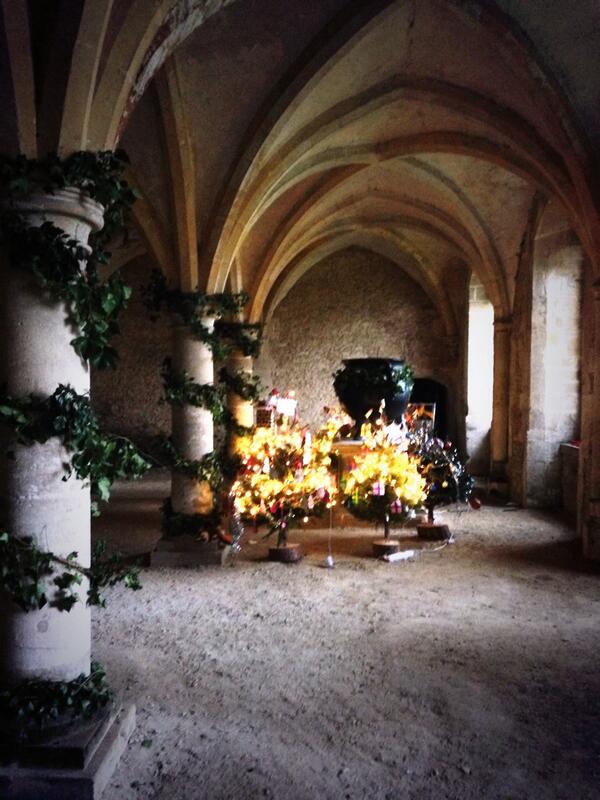 I also saw some pictures up around Lacock Abbey that showed filming at Durham Cathedral, making out as if it was done at Lacock. I mean, certainly the cloisters are similar, but the shapes at the top of the windows are different, which is immediately obvious as soon as you compare the photos to what you see in Lacock Abbey!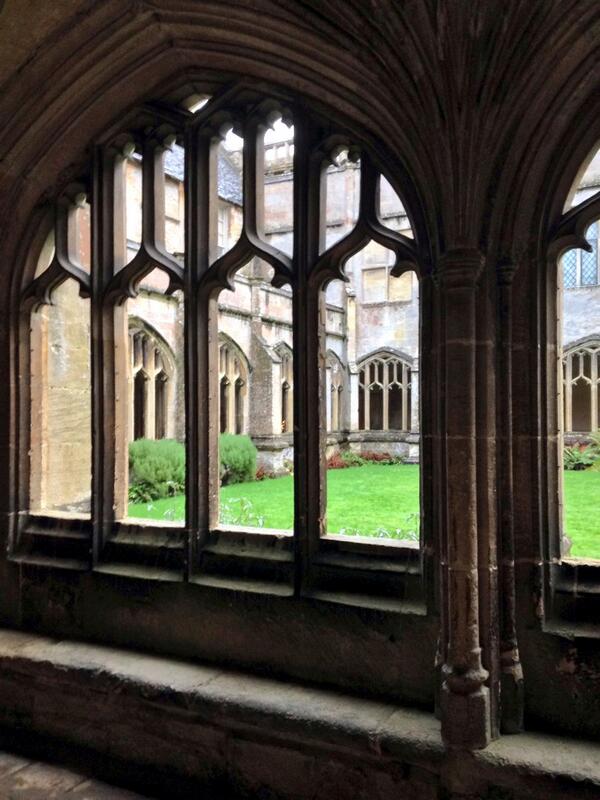 Still, they are very beautiful, and have very much a Hogwarts feel, whether these locations were actually used for the movies or not.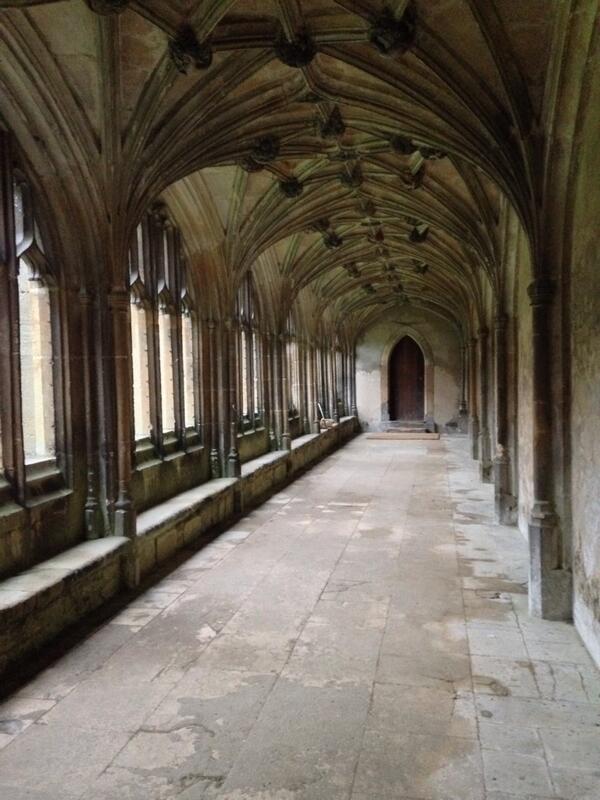 On the way out of Lacock, we had a real treat! This is the house used by Slughorn that is seen in Half Blood Prince.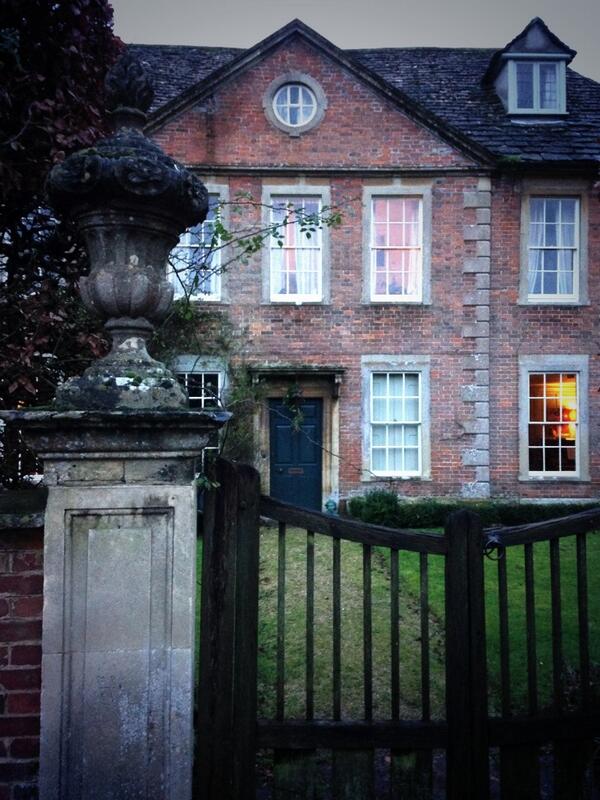 I think it's quite interesting that they came back to Lacock to film again, even though they didn't use the Abbey again after the first two films. I guess it got too expensive, or they just preferred to use Leavesden studios.
So from there we made our way back to London. I had an amazing time, but i was really happy to come back to streets i recognise, and back to a campsite i know and love. It has been really good to get back into my normal life again.
My iPhone shows a nice map of where we went.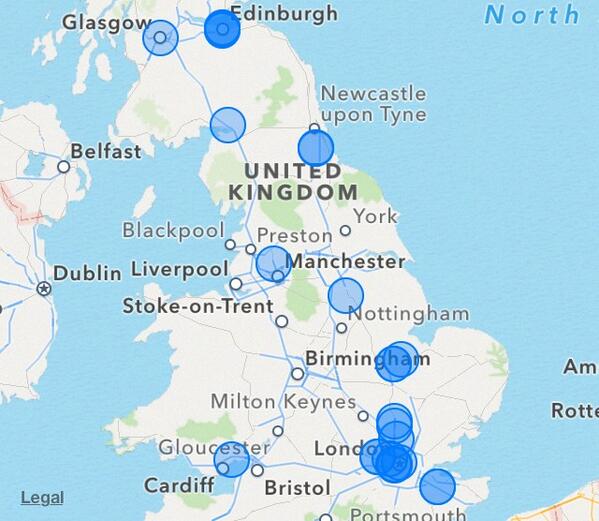 I think we travelled over 1,400 miles! We saw some great sights along the way, and met up with some lovely people! Thanks to everyone who met us and showed us around. It was brilliant.